Code to unprotect excel sheet 2013. [SOLVED] Unlock Excel 2013 Workbook 2019-04-20
code to unprotect excel sheet 2013
Saturday, April 20, 2019 6:36:09 PM
Bruno
How to unprotect Excel Workbook and Worksheet with or without password
Just copy and paste it. From the link it sounds like if you save the file as an xls file Excel 1997-2003 it is forced to drop the newer security as it wasn't compatible with the file type. Open up the Marcro Editor Tool. Step 1: First to Download, install and launch Excel Password Genius on your computer. This cryptographic information is maintained while the workbook is used in Excel 2007-2010, as long as sheets are not unprotected. We have confirmed your findings.
Next
How to unprotect Excel Workbook and Worksheet with or without password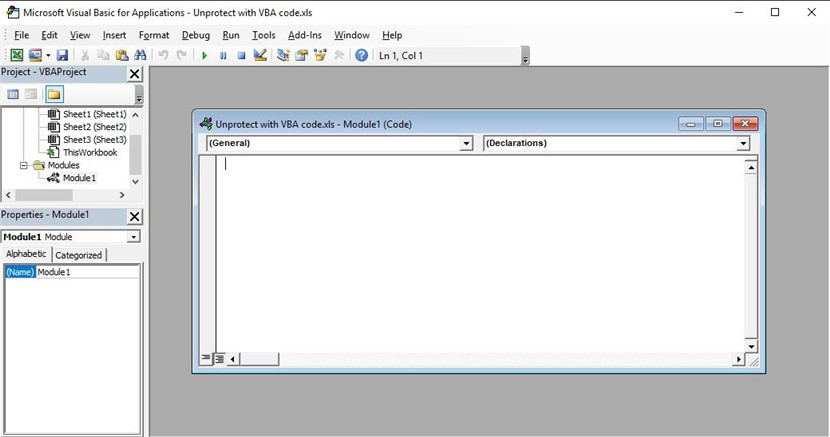 Sometimes this can take up to 10 minutes. How to unprotect a password protected worksheet. If it is an Excel file with. So that user can have the option to enter required password. If omitted then WorkSheet will be locked without a password and while unprotecting it, user will not be asked for any password.
Next
Office 365 offers stronger Worksheet Protection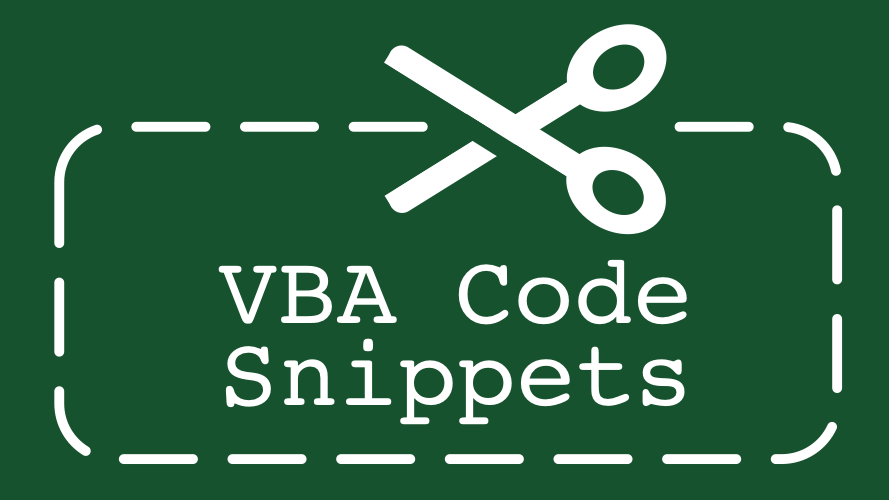 However, I have tested this by setting passwords on the worksheet and the workbook, and password breakers from the internet broke the password in a matter of seconds. If you leave only these two options selected, the users of your sheet, including yourself, will be able only to select cells both locked and unlocked. You can choose one to improve password recovery speed. Do not change any of the code. It is an excellent source which gives proper output in less time.
Next
3 Ways to Unprotect an Excel Sheet

Sub PasswordBreaker 'Breaks worksheet password protection. It is not protected by not providing any password then no need to pass the password as well. Tap on Remove Password button now and sheet password, workbook protection password and read-only password would be removed from excel file simultaneously, supposing your excel file is protected with all of these passwords. Step 3: Unprotect Excel sheet by Remove Password button. This was not clear from your original post, which was more focused on the error itself.
Next
Unprotecting Excel Spreadsheets Without The Password
Step 4: You can use 3 different types of techniques to : Brute Force attack or Brute Force with Mask and Dictionary respectively. The code and process used below is one of the most reliable we have found. Unprotect Excel Workbook structure without password 1. The default value is True. In case you are not aware, read about. When following window pop up, it means the password recovery successful, you can copy the recovered password to open the excel sheet. After, finishing the procedure you will get a message containing the actual password for the locked Excel Document.
Next
Unprotect Excel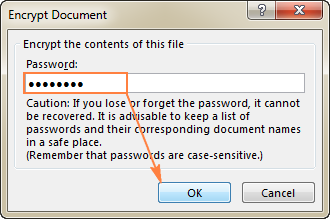 Continue the discussion and add your thoughts in the comments section at the bottom of this article. Respectively are Brute-Force, Mask, Dictionary ,and Smart. Thank you for your suggestions, but the option you presented is not acceptable in this situation nor does it address the actual bug. Click on Insert, select Module. Therefore leaving it unprotected and making it visible or invisible is a higher risk than protecting the sheet.
Next
How to Unprotect an excel sheet without password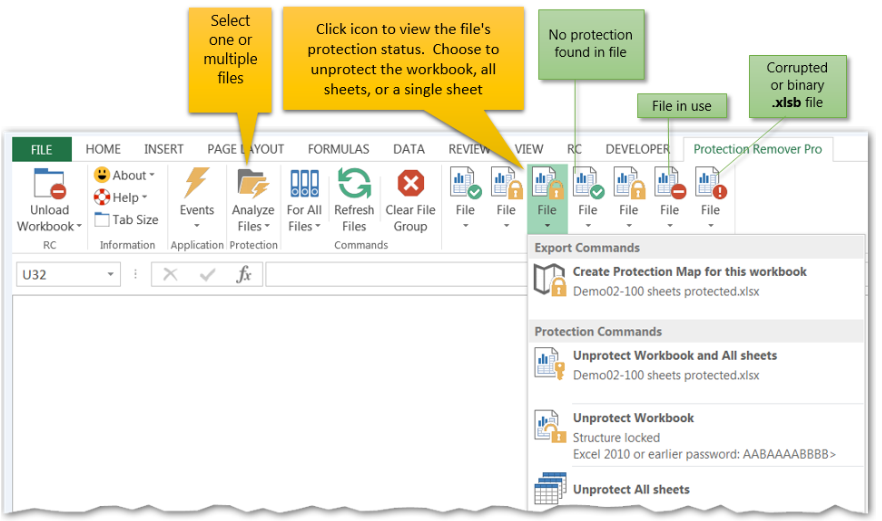 Take iSunshare Excel Password Genius as example. Step 3: From the list under Microsoft Excel Objects on the left-side pane, select any item e. If forgot the Excel opening password, go to. After installing Kutools for Excel, please do as follows: 1. For those who does not know protect or unprotect the sheet using Excel inbuilt function, I will give a brief about the same Excel Macro to Protect your Sheet To protect an Excel WorkSheet, Worksheet. Tips: If you forgot the open password to Excel file, please see.
Next
3 Ways to Unprotect an Excel Sheet
Is it normally visible, hidden, or veryhidden? How to unprotect Excel sheet without password As mentioned in the beginning of this tutorial, Excel worksheet protection is quite weak even in the recent versions of Excel 2013 and Excel 2016. Additionally, you can select the Read-only option, which is recommended. Now you know to use. When the Unprotect Workbook small box pops up, enter the password to unprotect Workbook structure. Did you like this article. If so, visually what happened before and during the long delay during the unlock process? Do you still experience the delay? So what do you do… In the case of a password protected worksheet where you are unable to Edit the data you can try the following steps to unprotect your worksheet. There are four types for you.
Next
Excel Macro : Excel VBA code to Protect OR UnProtect Sheet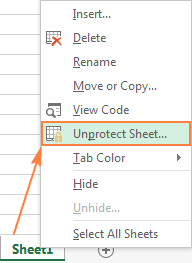 It is an elaborated method but simple enough to use without any prior experience. Are the drop-down cells ActiveX, forms controls, or data validation cells? The exact code it the code as in first post of this thread, plus the here mentioned lines to be inserted right before the Unprotect command. The tutorial shows how to protect Excel sheet with or without passwords. In Task Manager you can see the memory utilization climb. A few slow-down makes the code run again: Put something like this right before the Unprotect line, i. Example to Protect Worksheet Sub sbProtectSheet ActiveSheet. Step 4: Copy the following codes and paste them into the code input window.
Next